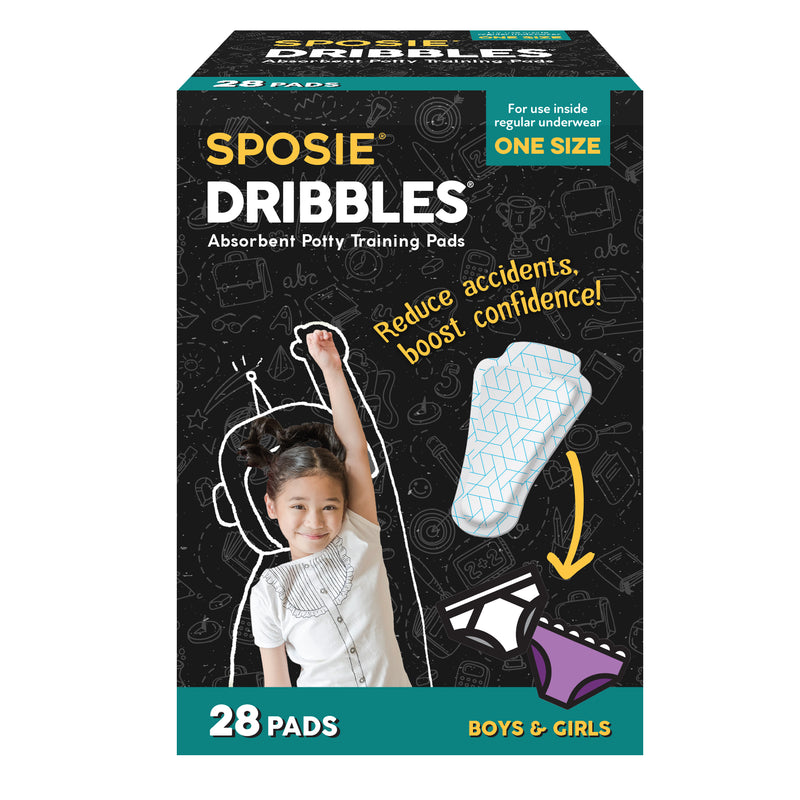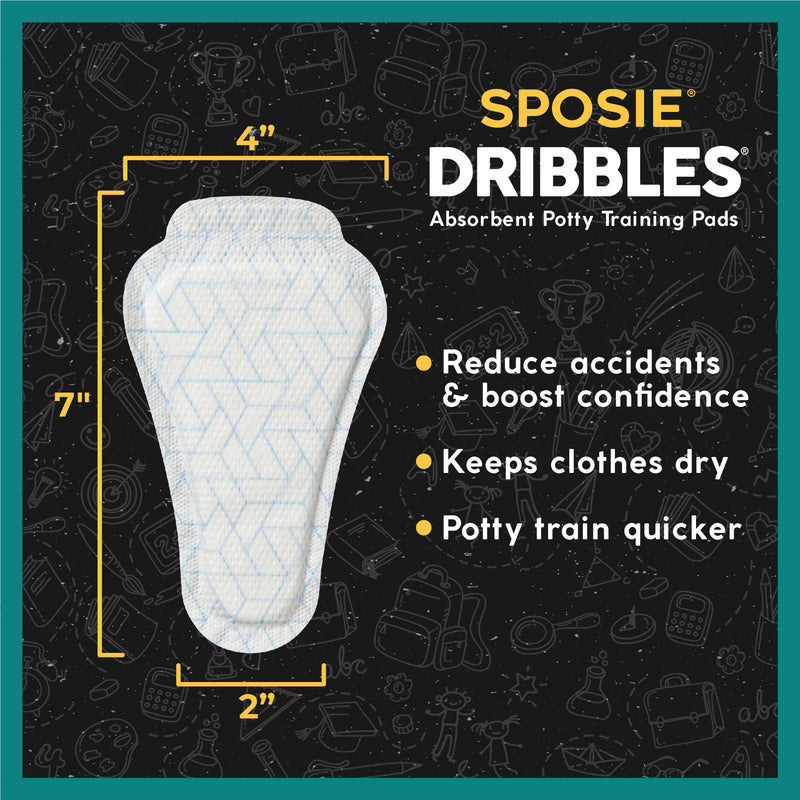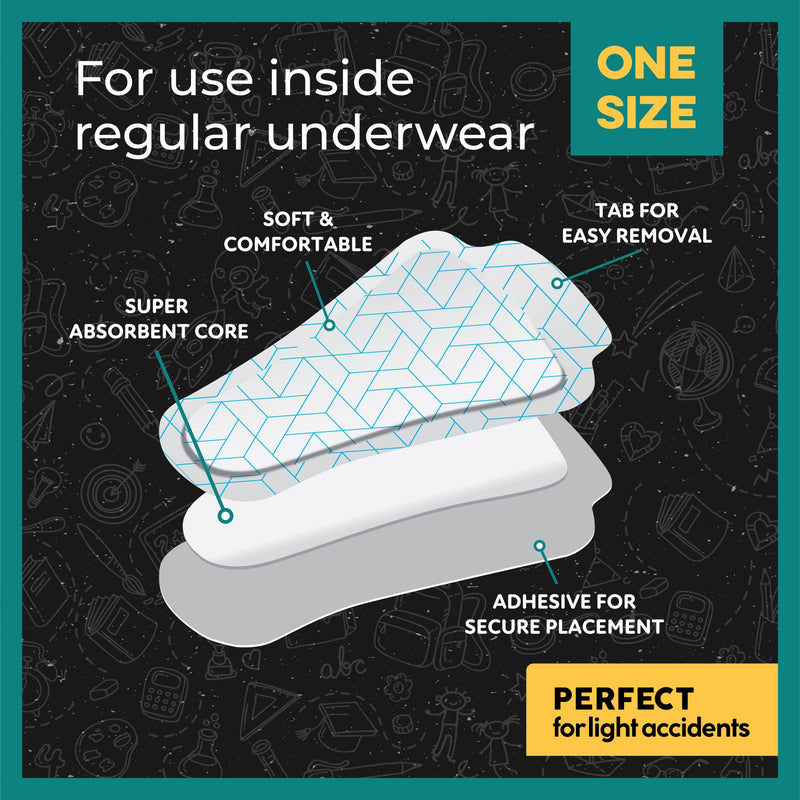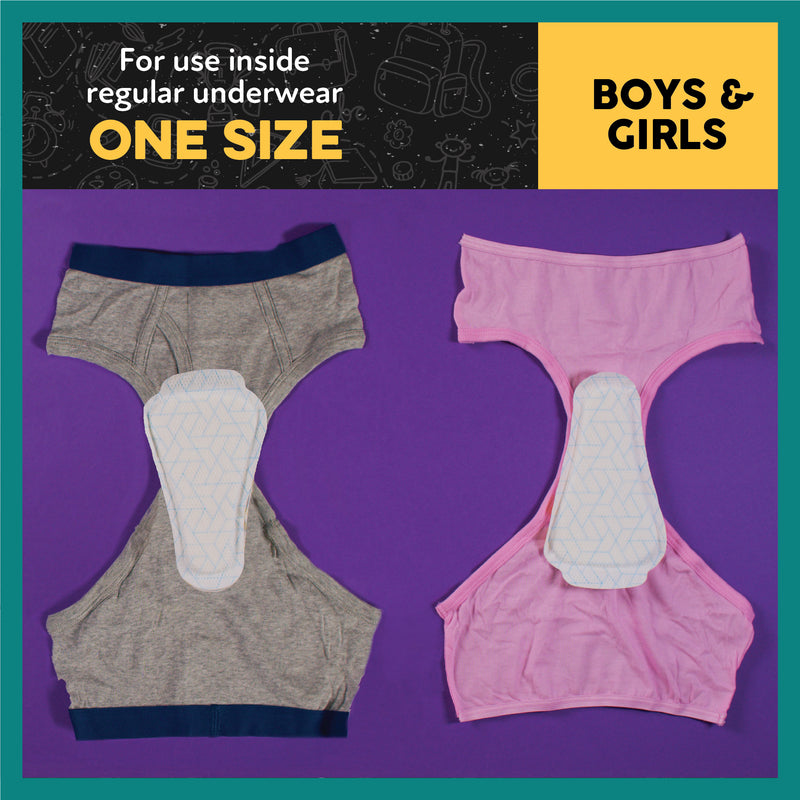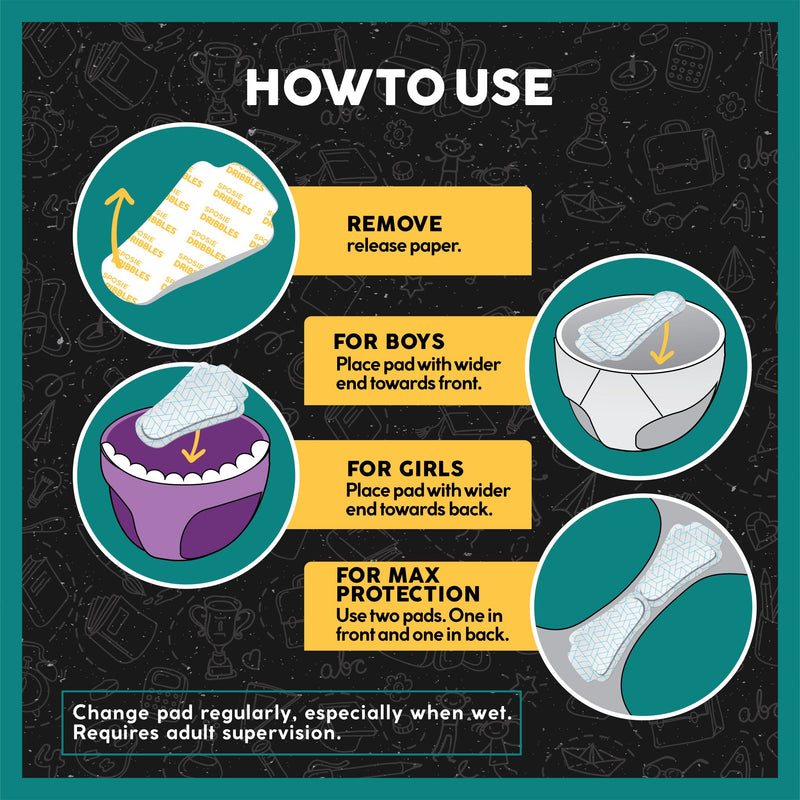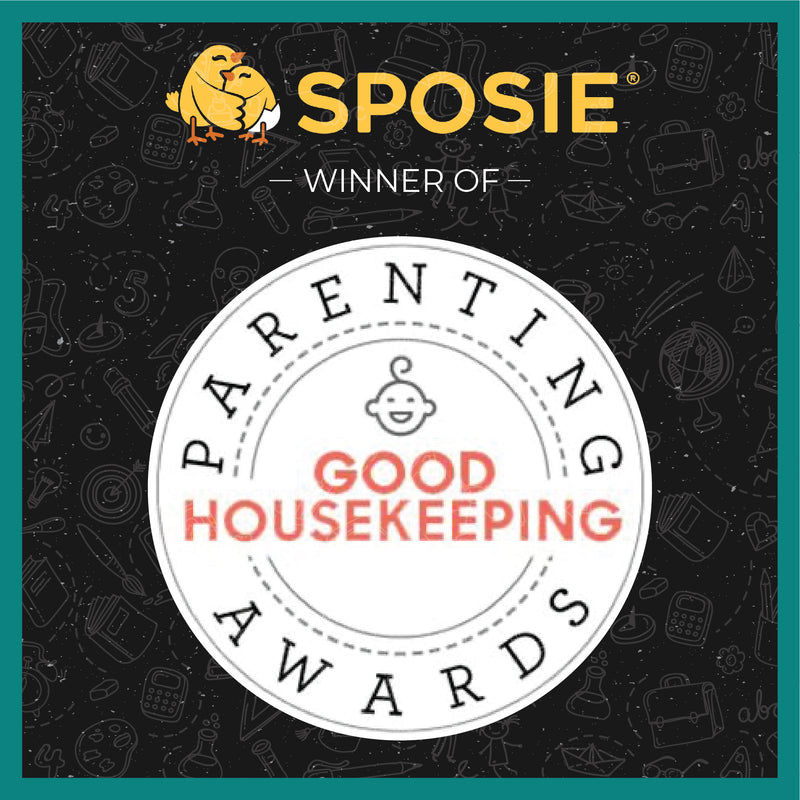 Sposie Dribbles Absorbent Potty Training Pads
Sale price Price $ 19.99 Regular price $ 19.99
A MUST-HAVE FOR YOUR KID'S POTTY TRAINING JOURNEY: Sposie Dribbles are the most innovative potty training pads for kids that will add another layer of comfort and protection to your kid's potty training time. Simply attach the adhesive pad to your child's underwear and be always prepared for any potential leaks- at home, on-the-go or anyplace else!


THE MOST DISCREET SOLUTION FOR CONFIDENT LITTLE KIDS: Unlike diapers that can't go unnoticed, these super potty-training pads are so discreet that only you and your child will know about them. This way, your little ones will feel more confident with their potty-training progress, all while building their independence and preventing the embarrassment caused by accidental leaks and stains.


SUITABLE FOR BOYS & GIRLS, FOR DAYTIME, NIGHTTIME & BEYOND: Thanks to their adhesive design, these leak-protection pads for kids can be easily used with any reusable potty training pants, underwear, boxer briefs with a close-to-body fit and more. Great for boys and girls aged 2 to 6 years old, our highly absorbent pads are great for potty-training your toddler or for older kids dealing with light incontinence issues.


ULTRA SOFT AND COMFORTABLE FOR YOUR KIDDOS' SENSITIVE SKIN: Made of the highest quality, skin-friendly and absorbent materials, the Dribbles super handy potty-training pads are sure to be loved by any little munchkin who is learning how to live diaper-free. With an adhesive backing and tabs for easy removal, even your kiddo can remove the pad on their own!



YOUR KID'S SATISFACTION IS GUARANTEED – ALWAYS: Backed up by an unconditional 30-Day Money Back Satisfaction Guarantee, you have every good reason to try these amazing potty-training aid pads for your tiny human. Less mess to clean after, more worry-free time to spend with your little one!
Our community of parents adore Sposies
All reviews are 100% unpaid
Add your review