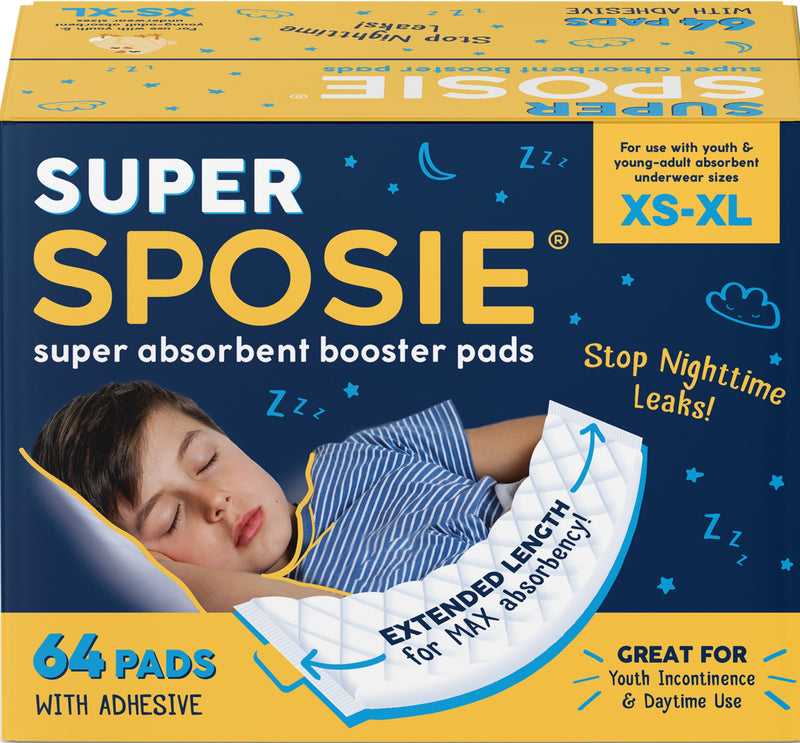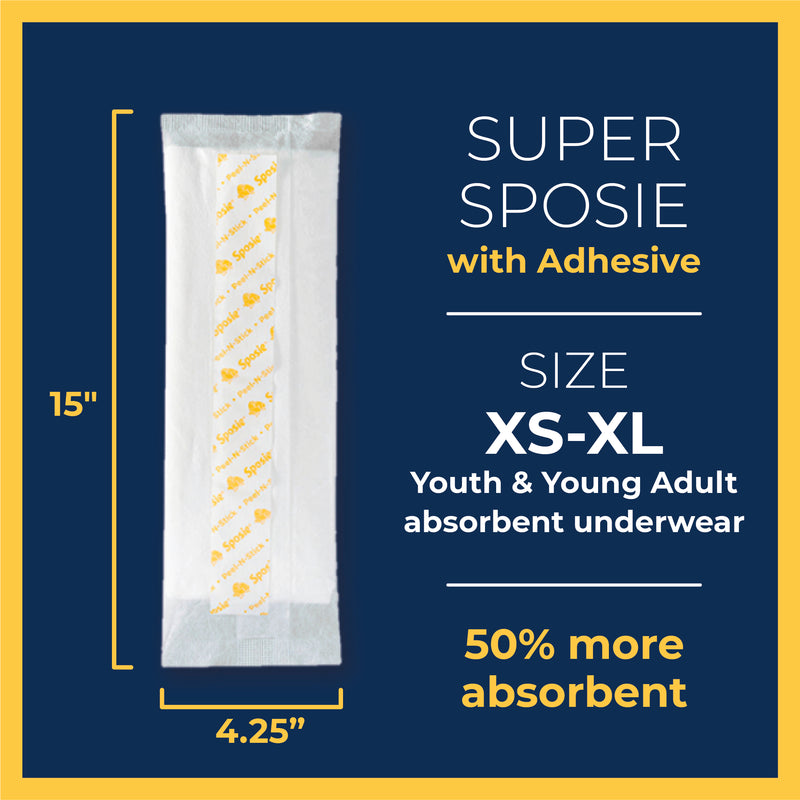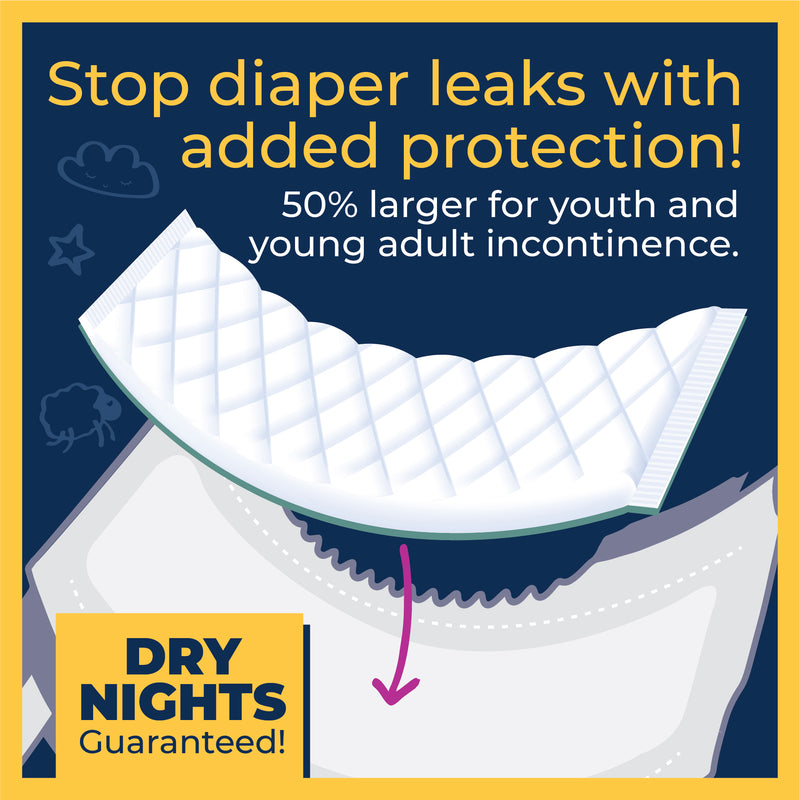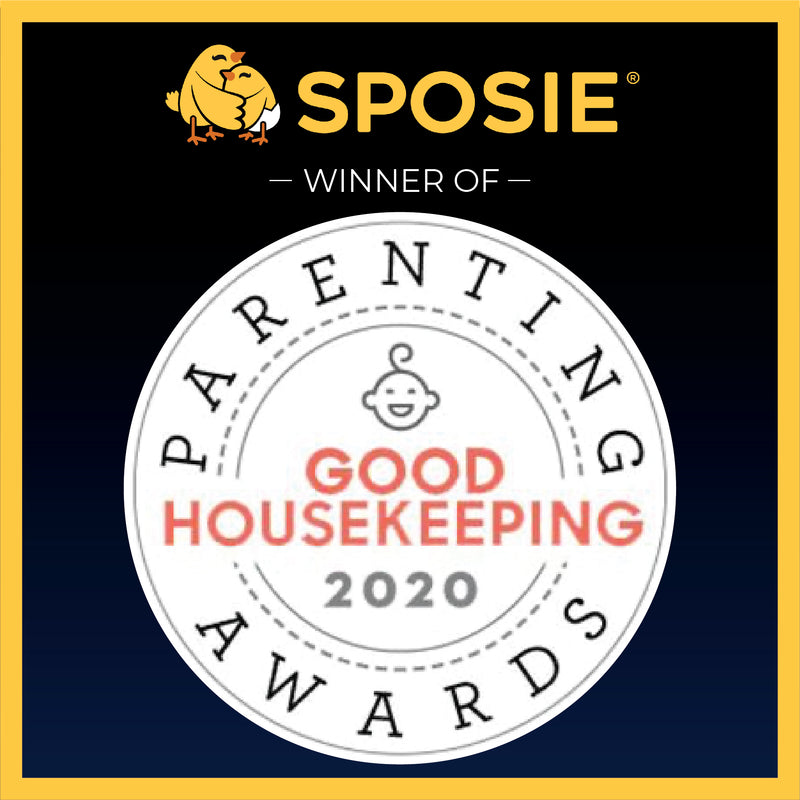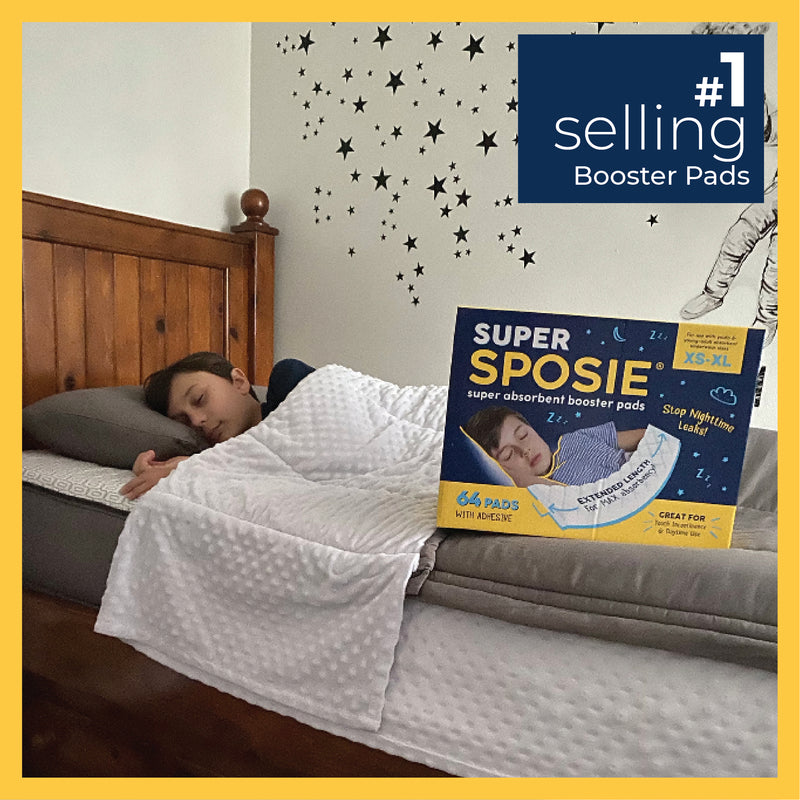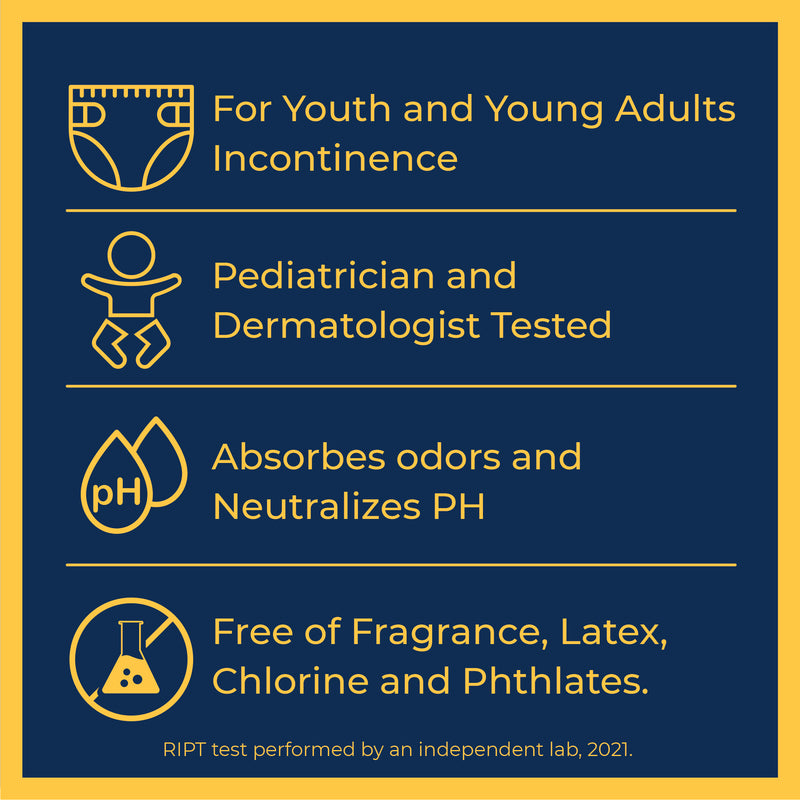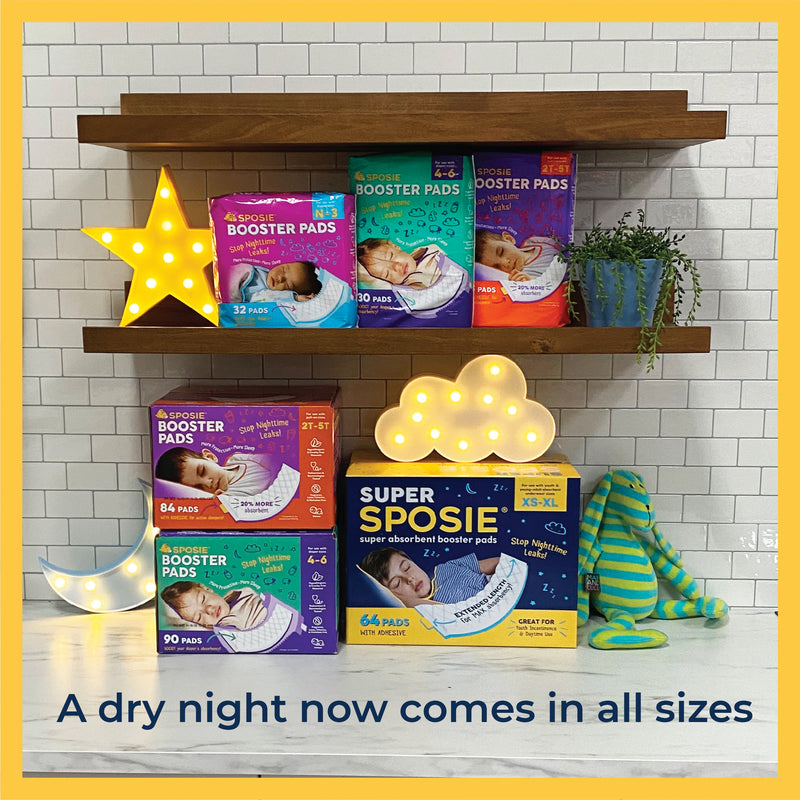 Super Sposie Booster Pads - Maximum protection against leaks
Sale price Price $ 44.99 Regular price $ 44.99
Super Sposie booster pads were developed for youth and young adults with active bladders, incontinence issues, and people with special needs to give them extra protection and confidence that their absorbent underwear will perform all through the day and night.

These super absorbent booster pads can double the absorbency of kids' or adult diapers offering you or your loved ones better, carefree, and uninterrupted sleep. Each super booster pack contains overnight pads that are 50% larger and more absorbent giving you the safety you need.
Dermatologically and pediatrician tested, as well as certified hypoallergenic, these youth and young adult pads do not irritate the skin or cause the slightest discomfort. They are made from cruelty-free materials, neutralize pH levels and reduce odors: Simply the ultimate bladder control pads for kids or adults in need!
Sposie Super Booster Pads received the 2020 Good Housekeeping Best Parenting Award and is HSA and FSA eligible.
Created by experts who are fully dedicated to providing safe and reliable baby and adult care solutions, you can order yours risk-free, knowing it is backed by a 30-Day Money Back Guarantee!
Our community of parents adore Sposies
All reviews are 100% unpaid
Add your review